I've had one of those weeks that is just so rare and fine that you want to scrapbook it and bring it out again when things get back to normal and the doldrums/pressures/annoyances of life creep back in.
First of all, "Fire at Midnight" received two of the most wonderful reviews my little novel could ever hope for. I'd love to share them with you.
1--Venerable romance website Romance Junkies has awarded "Fire at Midnight" a
5 Blue Ribbon rating
.
2--I found myself blushing after reading the type of review that writers only dream of from
Romance Roundtable.
Then, I received the cover for my next novel, "Stolen Promise" from Medallion Press, and it could not be more perfect for the story. I'm posting it here in advance of updating my website because I'm eager to share it!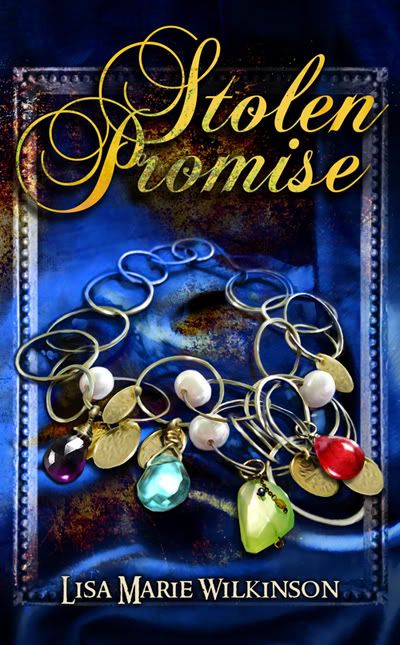 The image on the cover is a version of a galbe, which is a Romany (gypsy) style necklace. Click here to read a story blurb for
Stolen Promise
.
Then, a friend was so thoughtful as to capture the image of my book on the shelves of her local Barnes and Noble store: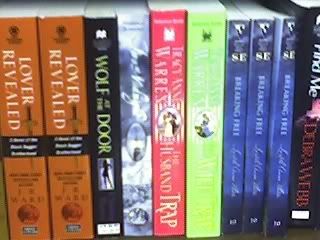 I'm hopeful that someone looking for the latest JR Ward novel will scan the shelf, see the spine of my book, pull it out, read the blurb and say..."Gee, this might be good. Never heard of her, but I'll give this one a try. Pretty cover!" (My book is the fourth one over, going from left to right).
And, perhaps the best news of all is that after a two year wait, "Fire at Midnight" was released today!
Enter a comment and you'll be eligible to win an autographed copy of the book!
Lisa Marie